Cleaning your rainwater tank
La Vidange Loiseau has served its customers for tank emptying and drain cleaning work since 1960. This includes cleaning and maintaining rainwater tanks. Entrusting the task to an experienced team is your guarantee of careful workmanship !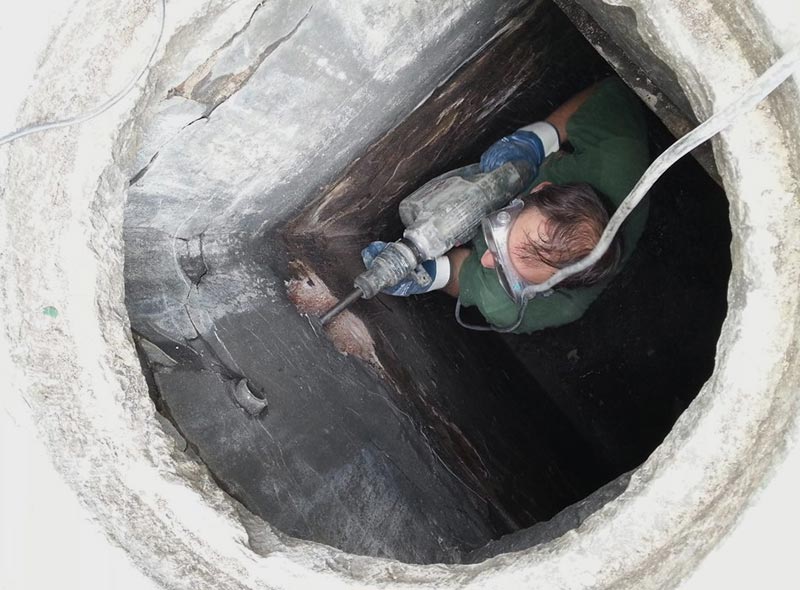 An ecological solution
More and more people are deciding to install a rainwater tank to collect water for redistribution into the household water system, using it for facilities such as the washing machine or toilets or for watering plants.
This solution is both ecological, as it limits the consumption of drinking water, and economical, as it saves money on your water bills.
Cleaning for high-quality water
If you too have decided to install a rainwater tank, remember that it needs to be cleaned and serviced every three to five years.
This deep clean ensures you get the benefit of high-quality, clean, fresh, odourless water at all times. It is also beneficial for appliances that use the water, not to mention saving space inside the tank.
At your service since 1960
As well as drain cleaning and tank emptying services, La Vidange Loiseau's teams are always available to take care of cleaning and servicing your rainwater tank. You can either discard the water in the tank before cleaning or conserve it, returning it to the tank when cleaning is complete.
The company also offers a subscription package. At predefined intervals, its technicians come and clean the tank without you having to remember, avoiding any problems of dirty water and unpleasant odours.
Of course, La Vidange Loiseau remains available at any time for one-off cleaning.
For more information and a quote, contact our company by phone or email or by completing the contact form provided.
Our area of ​​intervention
La Vidange Loiseau is ready to help private and professional customers in southern Brussels and northern Walloon Brabant :
Brussels :
Auderghem, Brussels (city), Etterbeek, Evere, Forest, Ixelles, Laeken, Schaerbeek, Saint-Gilles, Uccle, Watermael-Boitsfort, Woluwe-Saint-Lambert, Woluwe-Saint-Pierre
Walloon Brabant :
Beauvechain, Braine-l'Alleud, Grez-Doiceau, Jodoigne, La Hulpe, Lasne, Ottignies-Louvain-la-Neuve, Rixensart, Waterloo, Wavre